Hi folks, apologies for the relatively sparse publishing schedule lately, but it's been for a good reason: for the past week, I've been in Bratislava, Slovakia for the Central and Eastern European Fundraising Conference. We had participants from 16 different countries, and I had the pleasure of working with some terrific people — speakers, organizers and attendees alike.
I'd prepared two sessions, one of which I led twice: a three-hour "master class" on using digital advertising to build your online fundraising program, and a shorter talk about online advocacy and fundraising (I'll post the slides soon). Plus, I got to sit in on several other sessions and learn from experienced fundraisers from a variety of backgrounds and countries — a true pleasure.
Even more better: the Thursday-night official conference party was just a little too loud for the local cops, so we got shut down a few minutes earlier than planned (the band was great, and I got to hop in on backing vocals on "Honky Tonk Woman"). Then, after the conference itself was over, a new friend and I spent Saturday evening losing ourselves to drum and bass/hard techno in a not-quite-legal-but-apparently-tolerated club inside a Soviet-era nuclear bomb shelter, built into a hill under an actual castle. I left at 5 AM — my kind of party.
On Monday I'm off to Vienna for a day, with a flight back to DC on Tuesday. This has been one hell of a trip, and I'm grateful for the opportunity. I'm also grateful to the U.S. Embassy for sponsoring me and another American to be here, a fine example of public diplomacy (particularly the backing vocals — international harmony, as it were). If I'm lucky, maybe they'll let me come by next year….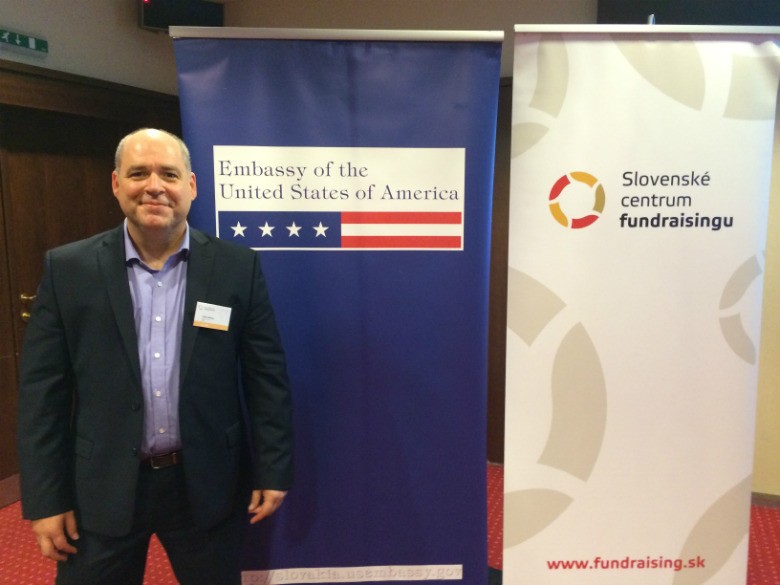 – cpd