2008 canvassing image courtesy Wikipedia.
This just in: NGP VAN reports that Democrats have made 54% more individual voter contacts in 2014 than at this point in 2010, the last comparable mid-term election. Dems are counting on these phone calls and door-knocks to get their voters to the polls, and because so many campaigns and Democratic-aligned organizations use the Voter Activation Network to organize their outreach, NGP VAN is in a unique position to analyze the results. Here's a nice chart summarizing the difference four years has made: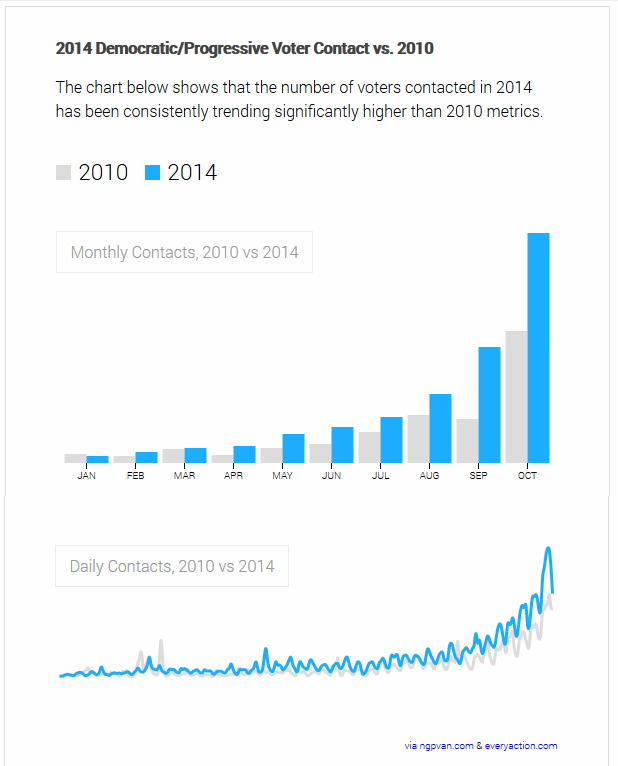 The big question, of course, is whether all of this outreach, much of it carefully targeted using data accumulated over several election cycles, will actually make enough of a difference to be decisive. We'll know more in a week….
– cpd