For those of you unable to attend our SXSW panel, you poor benighted souls, here are a few photos courtesy of Michael Bassik, Tanya Tarr and Josh Skidmore. For details about the discussion, see coverage by the Ft. Worth Star-Telegram and Capitol Valley. Note: despite all apparent evidence to the contrary, I do in fact own more than one shirt.
Friend Me! Vote for Me! Donate Now!
Preparing to blow the crowd away, online politics-style.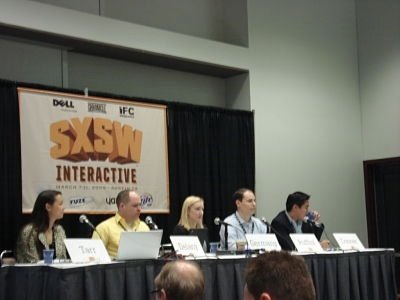 Note my choice of blinding yellow polyester to wake up the audience, who have had to show up at the dangerously early hour of 11:30.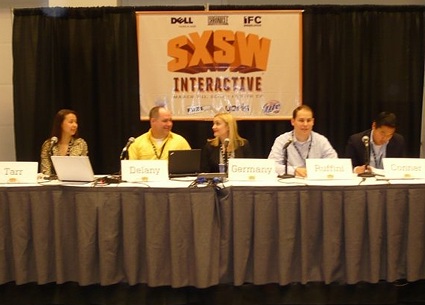 So hungry I'm about to eat a microphone. Tanya Tarr and Julie Germany study my technique.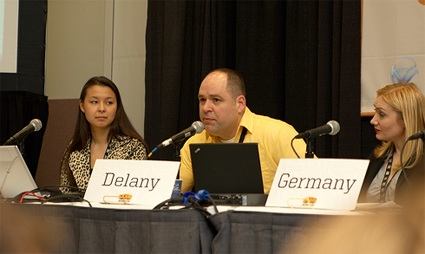 Patrick Ruffini and Adam Connor greet adoring fans.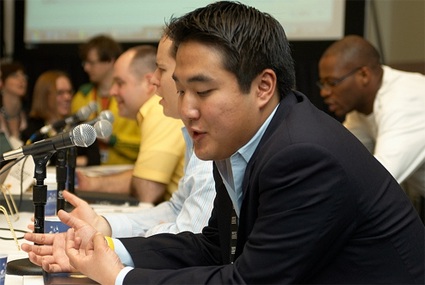 Cheryl Contee and Tanya truly rock the leopard-print.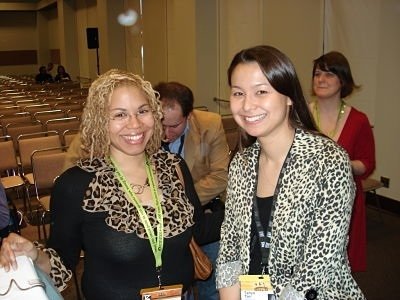 Damn, we're pretty.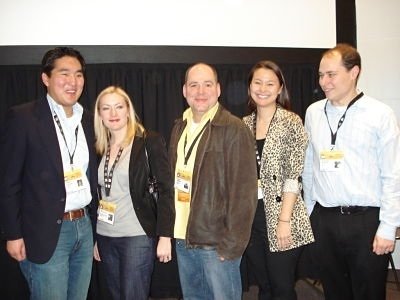 That evening, at the Facebook party…
DC geeks meet Facebook founder Mark Zuckerberg, who seems oddly overjoyed.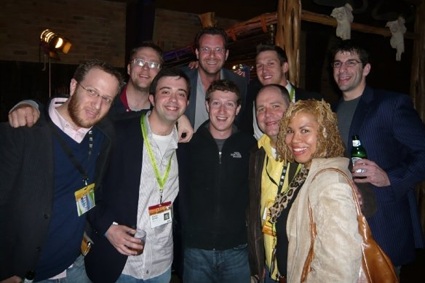 With two SXSW party buddies, new friend Roderick and my long-time SXSW partner-in-crime, El Chupacabra (who appears to be distracted, no doubt by some young lovely).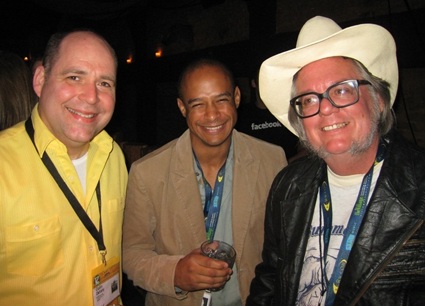 Speaking of those young lovelies…
Hey Ladies!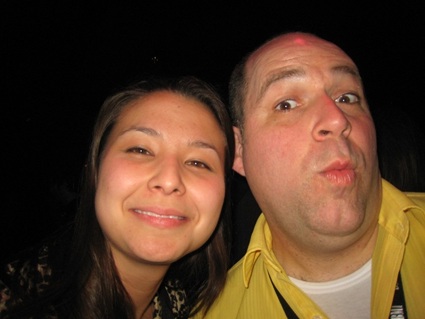 All in all, a hell of an experience — and I think we might all have learned a thing or two by the time we were done. Until next year….
– cpd