Hi folks, we're not the only ones cranking out ebooks these days; two friends-of-Epolitics have published their own in recent weeks and you should check them out. Here's the scoop:
Political Direct Mail in the Digital Age: A Campaign's Guide to Democratic Direct Mail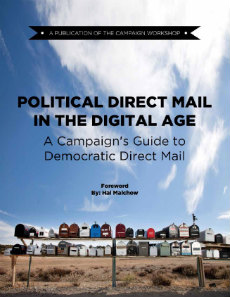 Just out from Joe Fuld and the team at The Campaign Workshop! If you think direct mail is dead, think again: "Despite rumors to the contrary, if you are running for office, mail will play an important role in your campaign. In local races it will play a dominant role; in larger races it will play a complementary role, for labor unions and nonprofit organizations it still plays a strong role in connecting organization to its members." Download now.
Wikipedia and the Communications Professional: A Manual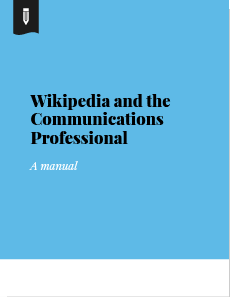 Next, my friend and former New Media Strategies colleague Bill Beutler — a true expert in the delicate art of editing Wikipedia articles on behelf of clients — has put together (along with help from other Wikipedians) an excellent introduction to Wikipedia for professional communicators like us. The goal: "to provide a concise but actionable starting point for those working in PR, marketing and related communications fields who have corrections or suggestions to offer Wikipedia, and who are committed to doing so in a way that respects Wikipedia's own rules." Download now.
Good stuff all around, and thanks to both for publishing!
– cpd