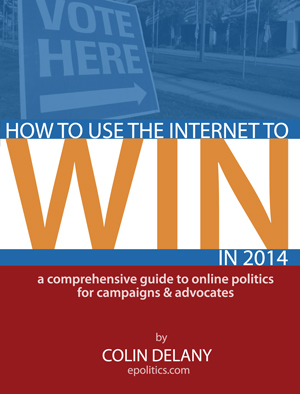 This from an email that dropped in this morning:
This is Tkeyah Lake, I'm a senior at the University of Baltimore, graduating this May with my Bachelor's of Science in Corporate Communication.

I read your book, How To Use the Internet To Win in 2014, from cover to cover and you inspired me — I'm now the Digital Media Director for a Congressional campaign in VA-8 on behalf of Derek Hyra. I used some of what you suggested and we saw spectacular growth on Facebook and Twitter within less than 24 hours of officially launching.
So awesome to read — it's great to know that the book is actually making a difference. Thank you Tkeyah, and good luck! Keep us posted on how your race goes.
– cpd