Update: Naturally, CNN's headline mishaps have led to Twitter hijinks.
So the Affordable Care Act is upheld! That's great, but who won the internets? My nominee: SCOTUSblog, which at one point had 866,000 people simultaneously reading its live coverage and analysis of the decision. The site administrators apparently lined up six mirrored servers via two separate hosting providers to handle the surge (redundancy is a virtue!), and it handled both the traffic influx and the unveiling of the decision itself with great aplomb.
Unlike some other news websites we can think of. Let's check CNN.com's initial online announcement: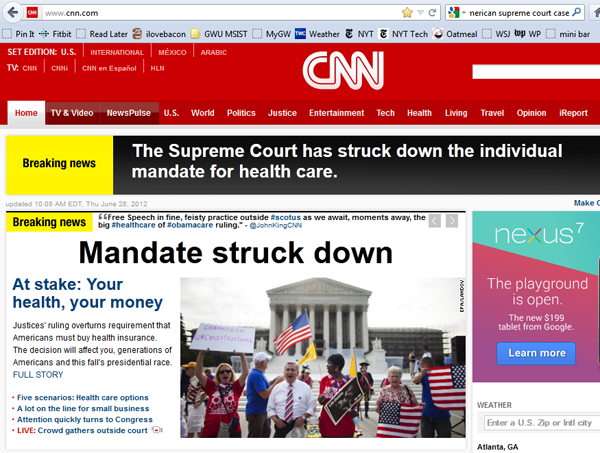 Are you guys sure about that? Meanwhile, over at SCOTUSblog: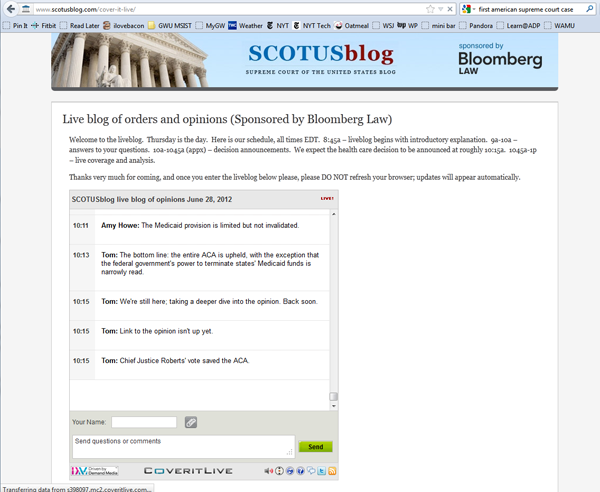 CNN starts to get the picture: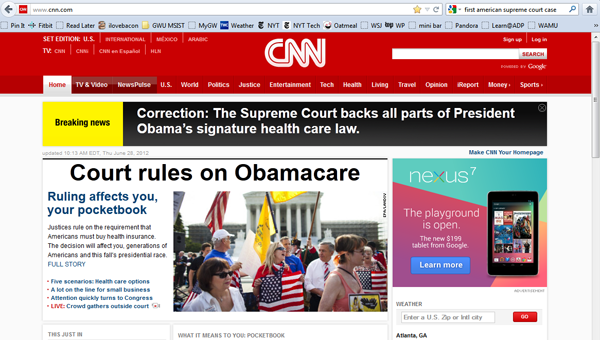 Finally, the full truth dawns.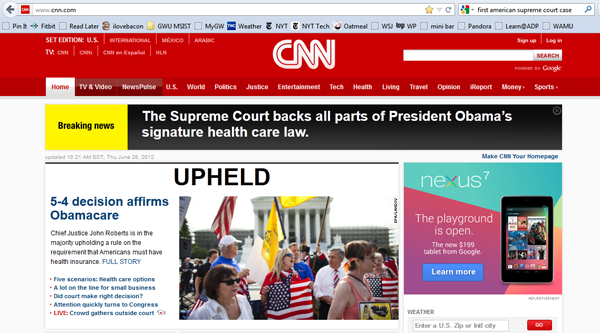 Nice work, fellas! I'm sure Thomas Dewey also appreciated his 1948 "victory." At least you weren't alone — Fox News screwed up, too, as did CNN's on-air "talent." In Fox's case, though, I'll put it down to wishful thinking.
– cpd