Also published on HuffingtonPost and techPresident, and check out Christopher Beam's piece on Slate.com for more of the Demon Sheep's continuing adventures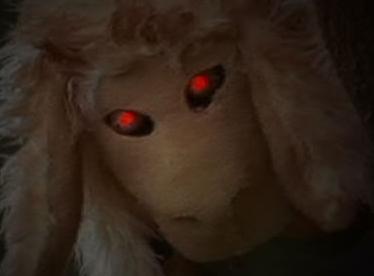 Put this one in the "hoist with her own petard" category: in the same week that Republican gubernatorial senatorial candidate (and former H-P CEO) Carly Fiorina launches an attack site against party rival Tom Campbell ("a.k.a. Taxin' Tom"), state Democrats put her squarely in their cross-hairs with an online hit-job of their own.
Fiorina's FCINO.com ("Fiscal Conservatives In Name Only") takes Campbell to task over the mortal sin of increasing taxes, featuring a very exciting wolf-in-sheep's-clothing video that includes the Robot Sheep Of Doom shown in the image to the right (full video clip below). The site's basically a one-pager, with a brief summary of the charges against the accused along with the clever extra of a "Report a [FCINO] Sighting"] button, of course matched with an equally prominent donations button.
And while the Democrats' anti-Fiorina site plays off her campaign graphics on the visual side, it has even more fun with her name:
Welcome to CarlyFailorina.com. A site devoted to the 19th Worst CEO of All-Time.

Carly Fiorina likes to say that she'll run things the way she ran her business. And we believe her. As California's next Senator she would undoubtedly run government the way she ran one of our state's biggest companies: right into the ground.
Zang! Of course you can read through the site for a complete listing of Ms. Failorina's shortcomings in detail, and don't forget to submit your own suggestions. The site's more built-out than FCINO.com, but it does have some flaws — it's way too wide for a lot of monitors (another way in which it mirrors Fiorina's site, BTW), and it buries the social networking buttons on an interior page. But like its Republican-infighting comrade, it's a fun and effective way to make a political attack.
Will either site be seen? These are probably more targeted at journalists, bloggers, political activists and others in the chattering class than at the general public, but who knows how broadly they'll resonate — if I were in charge of either, I'd be running Google Ads pointing right at 'em.
Want more online negativity? Check out Nancy Scola's review of a new Marc Rubio site that takes on Charlie Crist's Hug of Destiny. But for now, back to the Robot Death Sheep:
Thanks to my new NMS colleague Brian Devine for passing these along.
– cpd