Wow, here's an interesting political fundraising innovation: donate at least $35 to the Republican National Committee, and they'll send you your very own Maxine!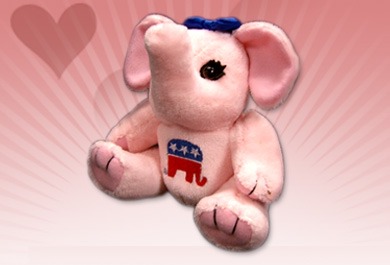 How public-television of you guys! Are you offering an RNC tote bag and umbrella next? Seriously, it's a cute idea, but doesn't a pink elephant open you up to more than just a few jokes, i.e., the Republicans must be seeing pink elephants if they think they can win in November? Read the RNC email and see what you think.
Update: Hmmmm, this has been the least-read item on e.politics in quite a while. Clearly, nobody else seems to think it's as funny as I did. Live and learn.
– cpd