So you've mastered Facebook and Twitter and you're ready to branch out and try some new social media tricks. You've heard a lot about Instagram and all your friends use it. But, what can an organization or campaign do to be successful on this image-focused social platform? Have no fear…here are a few things to think about to get your team off to a good start.
With Instagram, key in on these three words:
Community
Simplicity
Creativity

Let's dive a little deeper into each one.
Community
Instagram's goal is for the user to connect with a larger community through sharing the beauty of the visual.
Many of the organizations that are successful on Instagram aren't actually creating organizational accounts, rather they are creating accounts specifically to tell specific sets of stories. For example, if you work for a union, instead of creating an account for the Union as a whole…create an account for a specific organizing campaign. Then use the account to highlight the stories of the workers visually.
Many large communities of hobby photographers exist on Instagram; through hashtags you can find some who live in your community. Build a relationship with them…sometimes you can even turn them into your champions, people who will tell your visual story with or even for you.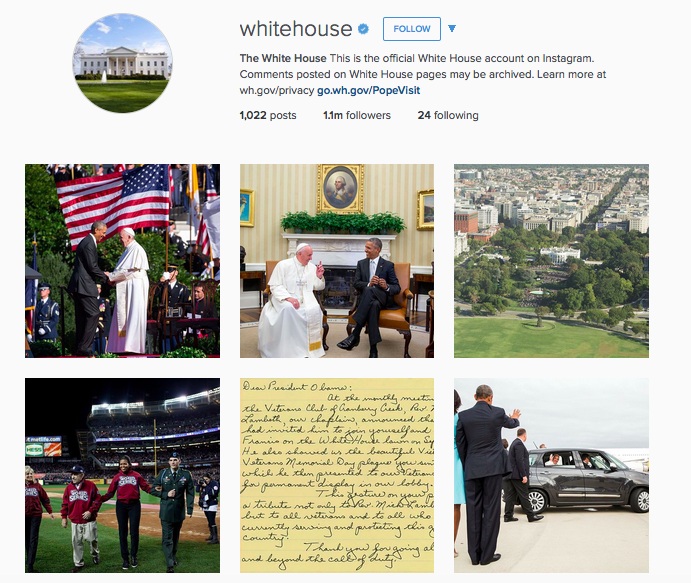 Simplicity
Really beautiful visuals that perform well on Instagram are also typically very simple. Let the images tell the story for you.
Less is more, not just in terms of the visuals themselves. A standard recommendation is to minimize the amount of text in your images. Instead, add a good caption and use the appropriate hashtags. BTW, Instagram recently super-boosted its search function to make it easier for users to connect with others and to find images through hashtags and keywords.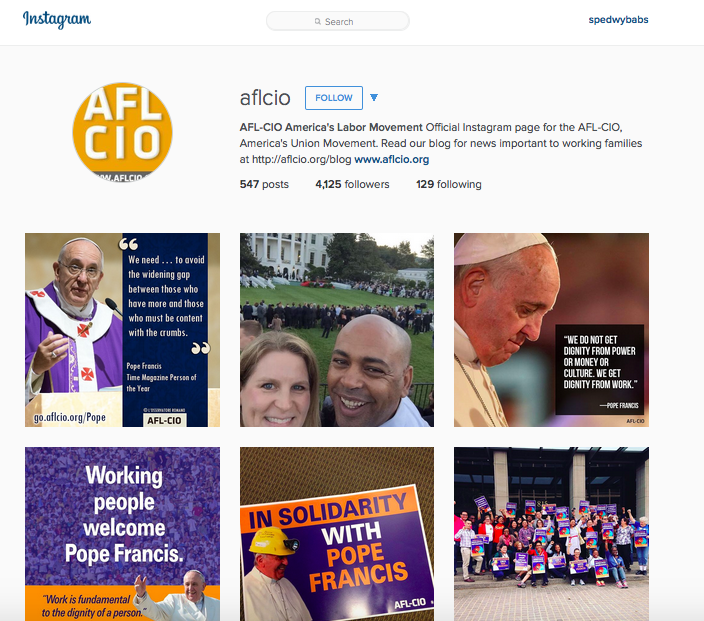 Inspire Creativity
It's not just about your own creativity, it's about inspiring others to be creative in how they tell their stories. Think of Instagram as your campaign's art gallery, or "a social print studio".
Some other things to think about:
Use the platform's own app Layout to create beautiful collages.
Use "Hyperlapse" video to tell a story over a short period of time. (Note: Hyperlapse is only available on apple products…sadly, the necessary gyroscope software doesn't yet exist on android).
Use Instagram to give your community a VIP view of your campaign — don't just recycle images you are using elsewhere on social media…make it special.
The ultimate engagement trick? Do an account takeover. Find a member of your community who is active on the platform and takes beautiful pictures, and let them use your account to tell your story from their point of view.
Be famous for something. Don't just post the same old same old photos, make your series of photos unique. If you're a union, don't just use the usual image of a worker with a protest sign…maybe do a series of photos showing that worker doing his or her work. Or, have a series with different workers striking a particular pose.
Post creative content consistently but respect the feed. Just like with any other social platform you don't want to become a feed hog…work to be a part of the community, not apart from the community.
Know that the average image view on Instgram is 3 seconds — driving the point home again that an image with a lot of text overlay is not going to be a huge hit.
Finally, Instagram itself has no plans to ever release a metrics dashboard. They really want to emphasize creative simplicity and don't believe that a metrics obsession serves that well.
What have you found works well on Instagram? Let us know in the comments.