Pro Tip: Read Kate Kaye's Political Data Coverage in 'Ad Age'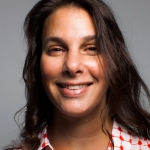 Interested in how campaigns are using data this election cycle? Be sure to check out Kate Kaye's coverage in Advertising Age. Kate's an old friend, but more than that, she's the rare reporter these days who's been able to invest years in a complex subject. In her case, it's led to a clear understanding of how marketers and politicos use data to target customers and voters. She's already turning out stories on political data in 2014; here are a few recent highlights:
Good stuff! That first piece is a great example of what you can learn from her coverage, since it goes into more detail about how Democrats have structured their national data operation than any article I've seen. Word to the wise: be sure to keep an eye out for more from Kate this election cycle.
– cpd