Guest article! Laura Packard's work has appeared on our pages many times, and she's back this time with tips for launching a candidate's online presence at the start of a campaign. Check out her past Epolitics.com articles or learn more about her work at PowerThru Consulting. This article first appeared on the PowerThru Consulting blog.
So You're Running for Office. How Do You Launch Your Political Campaign Online?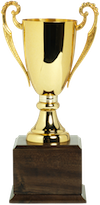 At PowerThru, we've helped a lot of candidates get launched in the last few months. For first-time candidates or folks who have been out of office for awhile and are not used to online tools, we find ourselves telling them the same things. In fact I just taught a version of this to the great future managers at the Wellstone Campaign Management School last month!
But if you're not lucky enough to have a Wellstone-trained CM on your team (or you just want a refresher), how do you get started when you're running for office? Here's our list to help guide candidates and would-be candidates during the crucial phase between "thinking about running" and launching. What you do now can give you the boost you need for a successful launch, and get you on track to win. If you're thinking about running, please read this carefully. And if you know somebody who's running, please pass this along!
1. Your list is the heart muscle of your campaign. So strengthen and build it as much as you can before you launch.
I'm talking about your list of donors, prospects, volunteers and supporters.
Even if you're starting from scratch, you have a list: your friends, family, coworkers etc. Now is the time to be combing through stacks of business cards and inputting the info, getting your personal email address book, work email address book, and your cellphone contacts all synched. You'll wind up using this list for your announcement email, and also for your initial fundraising call time sessions.
If you're not on LinkedIn, get on there and start building your professional network. It's a great way to get current contact info from people you may have worked with years ago but lost touch with. (And, pssst, you can download your contacts' email addresses via LinkedIn, which you cannot really do with Twitter or Facebook. Note that you can download name/email/company via LinkedIn but you cannot mass download phone #s and addresses – you'll need to spend some time on LinkedIn copying that info down by hand, just like with Facebook.)
Also reach out to people who support you, who may have access to lists. If you're running for an office held by a Republican, try to get the supporter list of the last Democrat who ran for that seat. Other previous campaigns for city, county or congressional office can be cobbled together to cover a larger district (especially the parts that have strong Democratic preference). And of course the state party may be able to help you if there's no primary (if there is, it's even more important to make friends with other local Democrats who have run and won elections in your district – ask for their endorsement and their list). Take advantage of this by reaching out before you launch to see what resources are available.
Now is also the time to get on Twitter and Facebook, if you are not yet already, and get active to build out your social media contacts. If you're all in, it's possible to convert a personal Facebook profile into a page. This will give you a jumpstart in fans and also erase any past (potentially embarrassing) content. If you choose to maintain a separate personal account for friends and family, a page will still give you another way besides email to reach out to your circle.
2. Claim your name online. Buy your domain names now. If you wait till rumors are out there that you're running for office, squatters could grab your domain and refuse to give it back unless you pay expensive prices. Or your opponent could buy it, which is worse. So buy them now.
What domains should you get? Every combination of your first and last name, including nicknames (jim, jimmy, james, etc) might be useful, and be sure to purchase the trifecta of common urls: .com/net/org. Domains are cheap but not buying a domain can be costly. The last thing you want is to save $10 by not buying a jimmy.com, because you go by James, only to have your opponent put up an attack-site a few weeks later at "jimmy.com" that spreads all kinds of lies and falsehoods about your past, which now you have to spend thousands of earned media dollars to rebut.
Defense aside, what domain should the campaign use? I highly recommend making sure your full name is in your domain, because this will help with search engines. Hopefully your name is easy to spell. If it isn't, be sure to buy misspellings. And perhaps use a simplified URL when you're giving speeches.
In terms of social media and naming, while it may be possible to make a 1-time change of your URL or page title on Facebook and unlimited changes of your Twitter username – don't assume you can do this. The internet is littered with one-time-use campaign social media profiles. If you're under 90 years old (or heck, even if you are 90), choose a Facebook page title and URL (aka username) that won't tie you down to running for a specific office in a specific year – we all know that politics is about the long game. And some of the most successful politicians in history had to run more than once before they got elected to office. So use your name, your full name, this will help with search engine work in a few days and it might help your career in public service for years to come.
3. Get professional head shots. These are the pictures that will be going on the website, social media, newspapers may be running it in their stories, they could wind up on your mail pieces etc. Now, while you have the time, get good pictures. Trusting a friend to snap something flattering on an iphone just isn't going to hold up.
4. Get a professional logo. Get it done right, at the beginning, and it will help with branding and last you throughout the campaign. Make sure to get high res and vector versions you can use for print ads, TV etc. It's worth investing in the thing people will most associate with your campaign, other than your name.
5. Get set up to accept online donations. Lots of options here from ActBlue to even PayPal that are free, or use a full CRM like NGP VAN, Salsa, BSD, NationBuilder. But you must have a way to process credit cards online when you launch.
6. Get set up with mass email software. You need a way to email the hundreds (hopefully thousands or tens of thousands) of people in your network about the campaign. If you have no money, look at MailChimp — if you have some money, the CRMs under #5 above. They are systems built specifically for campaigns, something cobbled together built for private industry is just not going to work as well for your unique needs. Prices are affordable and there are deals available through the DCCC, DLCC etc. This tool is going to be like your car – it will work every single day to get you where you need to go: talking to voters, raising money, meeting the people you need to win your race. It's worth kicking the tires on a few and picking something reliable that will see you through the busy weeks ahead..
7. Have a simple splash page up on your website at a minimum when you announce. it should say a little bit about you, have a donate button (see #5), email sign up (see #6), and social media links (see the end of #1). That's enough to get you started and you can work on a full website later, when your campaign has money and you have a sense of how the race is going.
8. Get ready for launch day. You should write your announcement email and have it ready to send to your full list the hour you kick off. You need to get your press release ready, and build your list of press contacts so you have somebody to send it to. You need to have your social media accounts set up (make sure they're private until launch day), have your website or splash page ready (but not public). You want to be able to pull the trigger on all this stuff more or less simultaneously, with no dropped balls.
Good luck! Having all the pieces together will mean a smooth launch, lots of money and supporters raised, and good press — NOT bad for a first day.
Need help with getting your campaign launched? Contact PowerThru. We can help with everything on your checklist, and connect you to the other people who can help too.