And if you follow this link and sign in via Facebook, you can see just how much: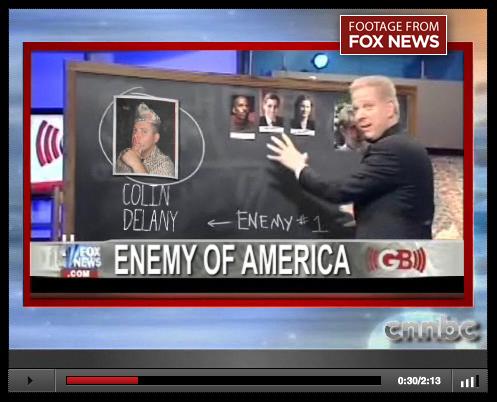 Veeeeeery clever, and a good extension of the personalized video idea that MoveOn.org (one of the sponsors of the site, along with Brave New Films and SEIU) used a few times in the run-up to the 2008 election and after. The details help make this example work (note the various pictures from your profile integrated in, plus the fact that a couple of your friends' names appear on Glenn's chalkboard, plus the frequent use of your hometown, plus the fact that your name is sometimes "hand-written"), but what really seals the deal is that the writing is funny as hell (the French version of Beck evoked a chortle).
As a follow-up, the site automatically sends you to a "tell-ten-friends" landing page once the video finishes playing, also giving you the option to post directly to Facebook. As another prominent conservative might say, "mission accomplished." Thanks to Liz Pomper for making sure we didn't miss this.
– cpd